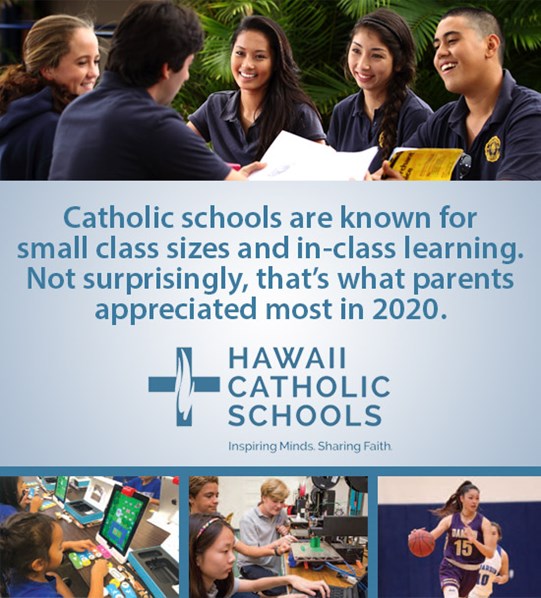 From the Hawaii Catholic Schools
Small doesn't mean limited. In fact, at Hawaii Catholic Schools, it's quite the opposite. Last March, our 12-1 student-teacher ratio translated to agility, which meant that teachers were able to quickly put devices in the hands of students and set up virtual classrooms.

By the time August 2020 rolled around, students and parents had a choice of in-school or virtual learning. And since last fall, Hawaii Catholic School students participated in PE regularly, with sports clinics and options like yearbook, student government and scouting.

If you're looking for a tech-forward environment where students thrive in STEM and life, learn more about Hawaii Catholic Schools. What you don't know might surprise you.
Visit
catholicschoolshawaii.org
for a list of our 27 schools statewide.